BELOW PLEASE FIND SEVERAL SENATE UPDATES FROM
U.S. SENATOR TED CRUZ FOR YOUR REVIEW.
Greetings,
Last night, we watched an unfortunate scheme between the Washington Cartel and big businesses play out. The American people elected a Republican majority believing that a Republican majority would be somehow different from a Democratic majority in the United States Senate. Unfortunately, the way the current Senate operates, there is one party: the Washington party.
Rather than making backdoor deals, Republicans ought to be fighting for the conservative principles upon which they were elected – and that is exactly what I remain committed to doing.
Please keep reading for an update on the latest in the Senate.
Keep Texas strong,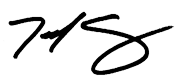 Ted Cruz
Sen. Cruz: The IRS' Abuse of Power Is Profoundly Dangerous to Liberty
WASHINGTON, D.C. – U.S. Sen. Ted Cruz (R-Texas) today held a hearing on the Internal Revenue Service's (IRS) targeting of conservative groups.
In his opening statement, Sen. Cruz remarked, "If the IRS has become a partisan arm of the Democratic National Committee, there can be no stronger argument for ending the IRS as we know it, so that no Administration, Democrat or Republican, can use the IRS to target its political opponents. If a Republican president did this, as Richard Nixon tried, I can assure you I would be every bit as loud and clear that it is an abuse of power. And for a Democratic Administration to do this and to find Democratic defenders of this abuse of power is profoundly dangerous to the liberty that is the basis for the incredible miracle we call the United States of America."
Read full release here.
Sen. Cruz Calls on the U.S. Department of Justice to Enforce the Criminal Laws and Investigate Planned Parenthood
WASHINGTON, D.C. – U.S. Sen. Ted Cruz (R-Texas) today attended the Students for Life of America #WomenBetrayed Rally on the East Front of the U.S. Capitol and delivered the following remarks.
Watch Video of Cruz's remarks is available here.
"We are here today rallying for life.
"The past several weeks we've seen a series of videos come out of Planned Parenthood that are nothing short of horrifying. These are videos of senior Planned Parenthood officials laughing, swilling chardonnay, and casually, callously, heartlessly, bartering and selling body parts of unborn children.
Read full release here.
Sen. Cruz: McConnell-Reid Leadership Team Pushed Through Another Win for the Washington Cartel
Sen. Cruz last night issued the following statement after a disappointing vote in the Senate to reauthorize the Export-Import Bank, a Washington institution that has become synonymous with cronyism and corruption:
"Tonight, the McConnell-Reid leadership team pushed through another win for the Washington Cartel, and they did so at the taxpayers' expense. By casting votes in favor of cronyism and special interests, the Senate made clear what group matters most to them… and the answer is not the American people.
Read the full release here.
Sen. Cruz: Today's Events Show the McConnell-Reid Leadership Team Operates for One Party: The Washington Party
After speaking on the Senate floor on Sunday, Sen. Cruz issued the following statement:
"Senate leadership consists of the McConnell-Reid leadership team. They operate as a team. They support the same priorities. If you look at what has occurred in the United States Senate since the Republicans took a majority, we immediately returned after winning a historic majority to pass a trillion dollar 'cromnibus' bill filled with corporate welfare and pork. Then, the so-called Republican majority voted to fund Obamacare. Then, the so-called Republican majority voted to fund President Obama's unconstitutional executive amnesty. Then, the so-called Republican majority voted to confirm Loretta Lynch as attorney general. Then, just moments ago, the so-called Republican majority voted to reauthorize the Export-Import Bank, an egregious example of cronyism and corporate welfare. 
Sen. Cruz: Corrupt Ex-Im Deal Proves We Have Government Of, By, and For the Lobbyists
On Friday, Sen. Cruz gave a powerful floor speech shining a light on the corrupt deal struck by Senate Republican leadership to allow the reauthorization of the Export-Import Bank.
"It's not that this majority doesn't get things done. It does get things done, but it listens to one and only one voice. That is the voice of the Washington Cartel, of the lobbyists on K Street, of  the big money and big corporations…," Sen. Cruz said. 
Read the full statement here.
Sen. Cruz to Senate Leadership: Keep the Export-Import Bank Expired
Sen. Cruz on Wednesday called on Senate leadership to prove that there was no corrupt deal to allow the reauthorization of the Export-Import Bank to be attached to S. 22, the highway reauthorization bill. Sen. Cruz also announced his intent to file eight amendments to the bill. The amendments would advance conservative policies addressing illegal immigration, Obamacare, Second Amendment rights, federal funding for Planned Parenthood, and the Iranian nuclear deal, among other policy priorities.
"I fully intend to take this opportunity to stand for liberty and to stand against cronyism and the Washington Cartel of career politicians and lobbyists in our nation's capital," said Sen. Cruz. "About a month ago, there was a great battle in Congress over Trade Promotion Authority. Leadership insisted there was no corrupt deal to reauthorize the Export-Import Bank. That is great news, and I salute them for saying there is no corrupt deal. Now is the opportunity to prove it. I call on Senate leadership to stop any deal that would allow a reauthorization of the Export-Import Bank on this bill."
Sen. Cruz: How Many Criminal Illegal Aliens Did the Obama Administration Release?
Sen. Cruz questioned U.S. Immigration and Customs Enforcement (ICE) Director Sarah Saldaña on Tuesday in the Senate Committee on the Judiciary hearing regarding the Administration's failure to enforce immigration law against criminal illegal aliens. 
"Ms. Saldaña, I will note in your opening statement here, you said after listening to the victims' families you were so sorry for their losses, and yet the Obama Administration keeps doing it. When I asked you how many murderers were released yesterday, you don't know," Sen. Cruz asked. "There is a reason the American people are upset. If President Obama had the courage of his convictions, he would come and look in the eyes of these men and women who have lost their sons, their daughters, their mothers, their sisters, their brothers, and the Administration would stop releasing murderers and rapists."
Read the full release here. Full footage of Sen. Cruz's questioning in today's hearing can be found here.
Sen. Cruz and Rep. Salmon Introduce "Kate's Law," the Establishing Mandatory Minimums for Illegal Reentry Act
On Tuesday, Sen. Cruz introduced "Kate's Law," the Establishing Mandatory Minimums for Illegal Reentry Act of 2015 as a companion to legislation introduced in the U.S. House of Representatives by Rep. Matt Salmon (R-Ariz.). The bill would amend federal law to impose a mandatory minimum sentence of five years for any illegal reentry offense. The bill is named for Kate Steinle, the 32-year-old woman who tragically died in the arms of her father on a San Francisco pier after being shot by an illegal alien who had several felony convictions and had been deported from the United States five times.
"Too many Americans have been victimized by illegal aliens who had previously been deported. We must send the message that defiance of our laws will no longer be tolerated. Of course, stiff penalties alone will not suffice. Congress must also discourage cities from harboring illegal aliens, and it must hold this Administration accountable for its failure—if not its outright refusal—to enforce federal immigration laws and ensure the safety and security of the American people. I am honored to work with Rep. Salmon on this legislation and look forward to working with my colleagues in the House and Senate to address these problems," Sen. Cruz said.
Sen. Cruz Files DOTCOM Act as Amendment to Highway Bill
Sen. Cruz on Thursday filed the DOTCOM Act as an amendment to the highway reauthorization bill. Cruz's amendment is identical to the version of the DOTCOM Act being considered by the Senate with one exception: it requires Congress to have an affirmative up or down vote on the Obama Administration's plan to give away the Internet.
"There has been a persistent pattern for a number of years of Congress acquiescing and handing over our authority. The Constitution gives legislative authority to this body, and over and over again members of this body have been willing to give away our Constitutional authority. If it is a good idea consistent with U.S. national security interests to hand over and give away the Internet, then Congress should debate that and approve it," Sen. Cruz said.''
Sen. Cruz: The Court Has Declared Itself a Super-Legislature
Sen. Cruz on Wednesday held a hearing, "With Prejudice: Supreme Court Activism and Possible Solutions," in the Subcommittee on Oversight, Agency Action, Federal Rights and Federal Courts. The hearing focused on the Supreme Court's recent lawless decisions ending traditional marriage and rewriting Obamacare to save it.
"The Court today is not a body of jurists. It is not a body of judges following the law, but rather it has declared itself, in effect, a super-legislature," Sen. Cruz said. "Justice Scalia powerfully wrote in dissent that the decisions of the Court this term are a fundamental threat to our democracy, that five unelected lawyers have declared themselves the rulers of 320 million Americans."
Sen. Cruz Introduces Bill Renaming Block In Front of Cuban Embassy after Oswaldo Payá
Following last week's opening of the Cuban Embassy, Sen. Cruz on Wednesday introduced legislation to rename the street where the embassy is located as "Oswaldo Payá Way" in honor of Cuba's late leader in democratic movements. The bill serves as a tribute to those who have contested the cruelty and oppression of the Castro regime.
"The opening of the Cuban Embassy is yet another example of the Administration's long, slow capitulation to oppressive dictatorships around the globe. The Castros may have come to power before the President was born, but they remain at heart the same brutal thugs they were when they imprisoned and tortured my Tía Sonia 50 years ago," Sen. Cruz said. "There is absolutely no reason to legitimize and enrich them now, and it is my hope that this gesture will reassure those fighting for freedom in Cuba that there are still some in the United States who stand with them."
Sen. Cruz, Rep. Ileana Ros-Lehtinen (R-Fla.), and Rep. Mario Diaz-Balart (R-Fla.) also sent a letter to Sec. John Kerry on Wednesday requesting an investigation into potentially aggressive behavior toward Orlando Luis Pardo Lazo and Rosa María Paya, daughter of Orlando Payá, by a member of the State Department.
 Sen. Cruz Sends Letters to NIH, StemExpress about Potential Violations of Federal Law
In light of recent revelations that a senior official with Planned Parenthood admitted to working with abortion providers to potentially violate federal and state laws, Sen. Cruz sent letters last Monday to Dr. Francis Collins, Director of the National Institutes of Health (NIH), and Cate Dyer, CEO of StemExpress. The letters request documents and additional information from NIH and StemExpress in order to determine their potential involvement in Planned Parenthood's possible illegal conduct.
After sending the letters, Sen. Cruz remarked, "The recent revelation by Planned Parenthood that it encourages its affiliates to perform abortions in certain ways in order to maximize profit is not only abhorrent, it may also violate federal law. 
Read the full release and letters in their entirety here.
Sen. Cruz and Rep. Ratcliffe Introduce Bill to Abolish the Consumer Financial Protection Bureau
On the fourth anniversary of the creation of the Consumer Financial Protection Bureau (CFPB), Sen. Cruz and Rep. John Ratcliffe (R-Texas-04) introduced legislation to eliminate it. The CFPB, like the Dodd-Frank legislation which created it, is just another example of the cronyism that infects our nation's capital. The CFPB was sold as an entity to help consumers by regulating and reining in larger financial institutions. Ironically, the Bureau has had the opposite effect. Now five years after Dodd-Frank's passage, big banks have only gotten bigger and the number of smaller banks and options for consumers have only decreased. 
"Don't let the name fool you, the Consumer Financial Protection Bureau does little to protect consumers. The agency continues to grow in power and magnitude without any accountability to Congress and the people. The only way to stop this runaway agency is by eliminating it altogether," Sen. Cruz stated.
P. O. Box 6003
Longview Texas 75608
United States
You are subscribed to this mailing list as
schwartzcas39@aol.com
. Please
click here
to modify your message preferences or to unsubscribe from any future mailings. We will respect all unsubscribe requests.
---